January 23, 2016 CCW Class on a cold, cold day!
Thirty Six (36) persons qualified for their CCW permits at the Fitchville Conservation League today.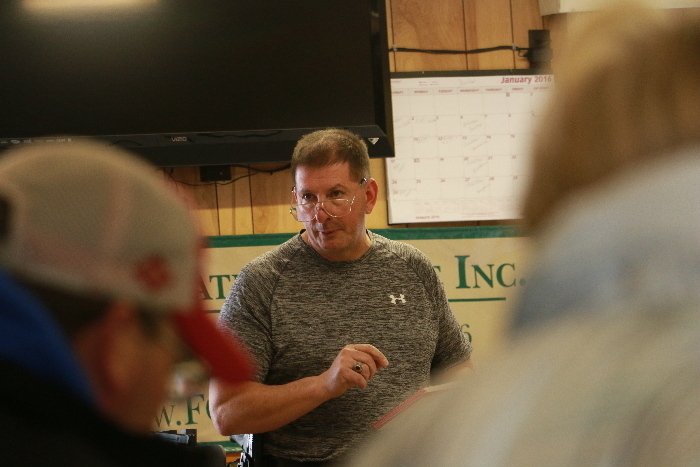 Mr. Tom Dunlap
A full classroom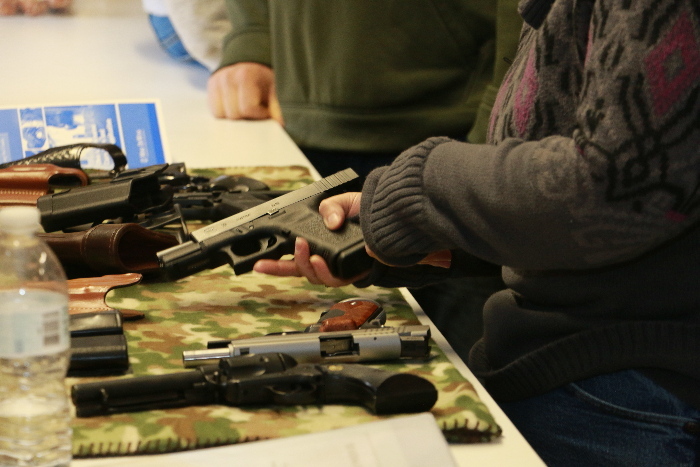 Holsters & Guns
Wayne Kiser, the head instructor for the FCL CCW class.  Penny Rucker, the secretary for the FCL.
Member Eric Cherry & Wayne Kiser
Wayne Kiser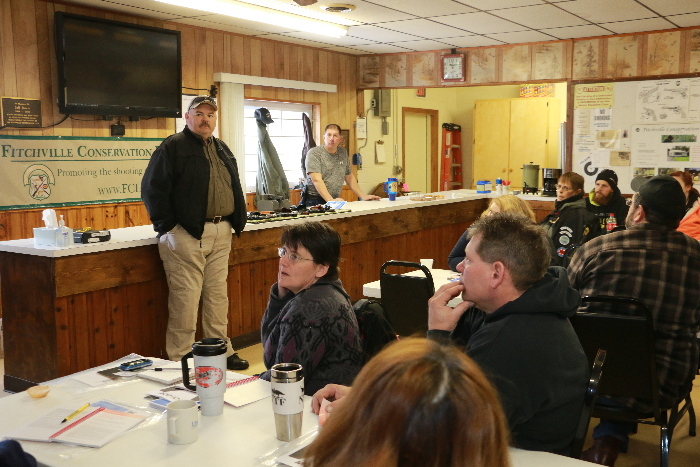 Sheriff Dane Howard explains the CCW procedure at the Sheriff's Office.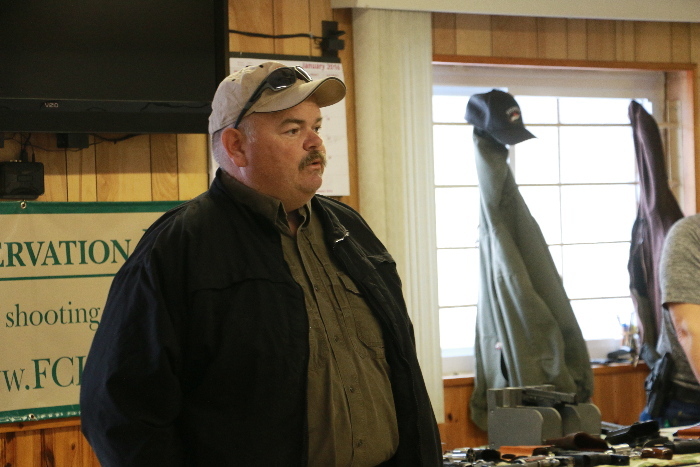 Sheriff Dane Howard
Tom Dunlap explains the different types of Handguns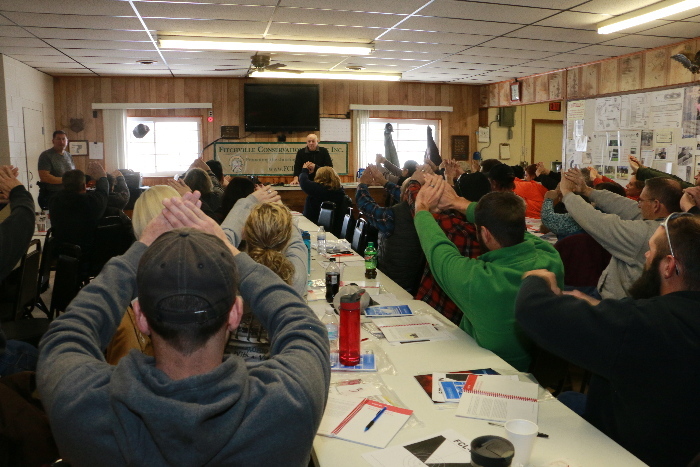 The Dominant Eye is very importand
Chris & Eric Cherry prepared a fabulous lunch for the class.
Handgun Lasers and how they work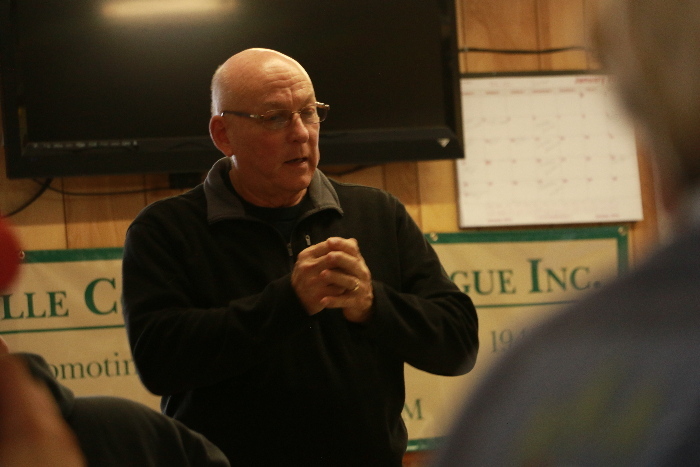 Two hand grip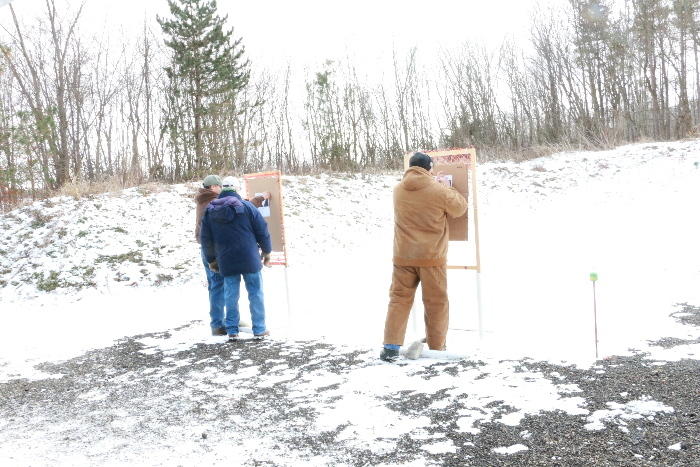 Placing targets on a Chilly day on the range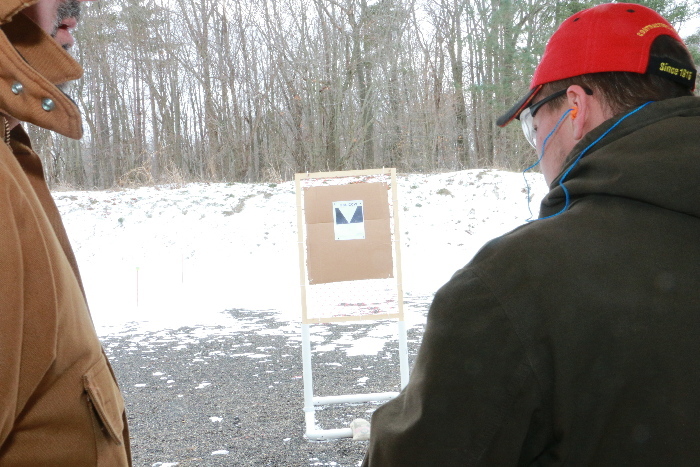 21 degrees brrrrrrr!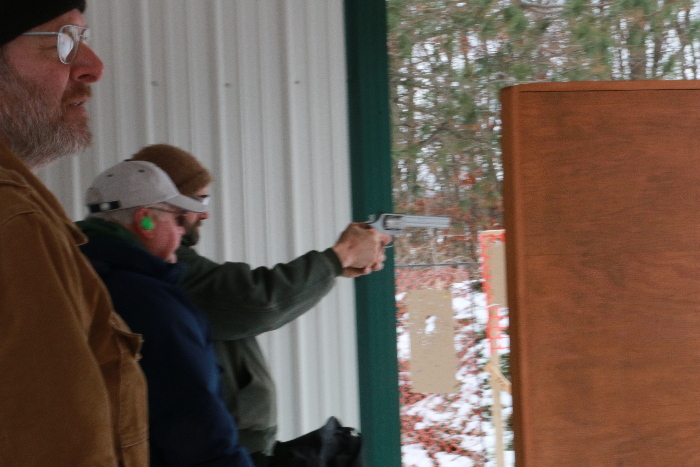 On the pistol range
The target set up
The target!