Interested in learning how to pressure can white-tailed deer meat and sample a variety of wild game dishes?  Attend a free informational seminar on Thursday, February 27, 2020 from 6 p.m. to 9 p.m. It is free of charge,… Continue reading →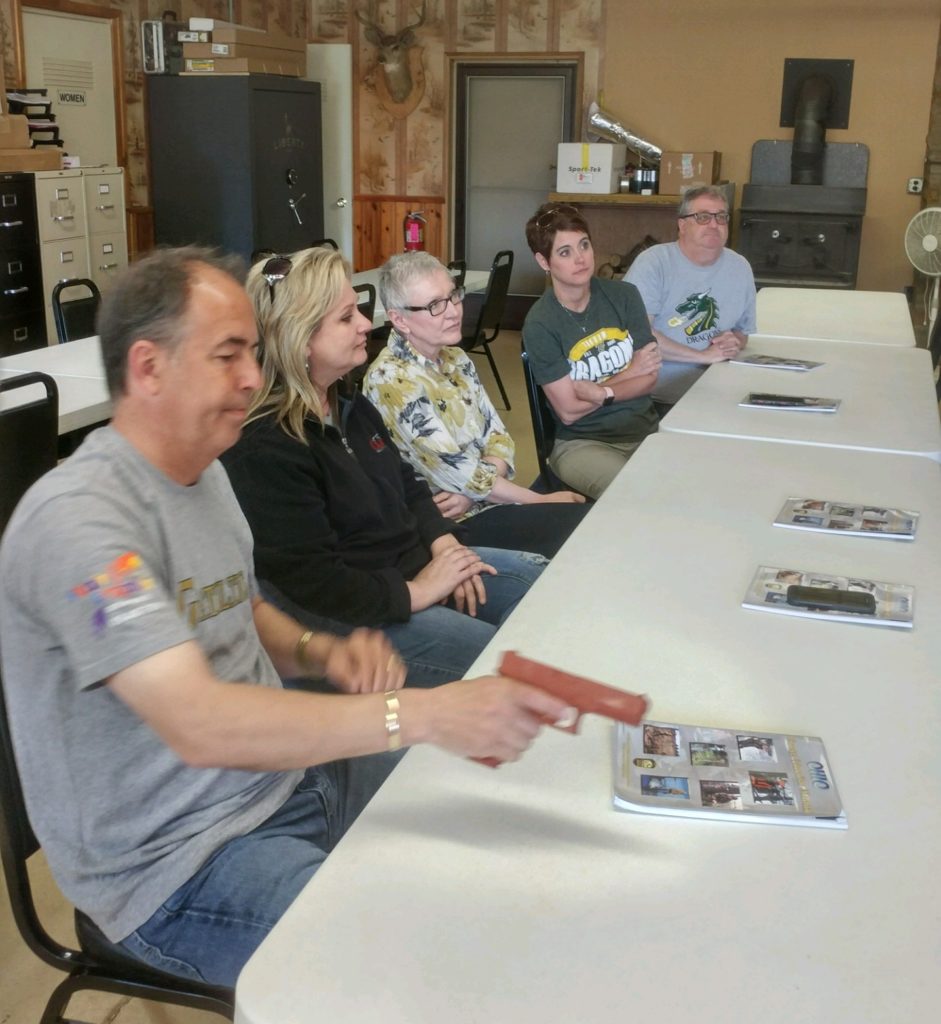 Club member Kevin Cashen, Professor at University of Tiffin and Tom Dunlap instructing some of the administrative staff from University of Tiffin on safe firearm handling and shooting. FCL was happy to host TU.

Handgun Action shooting is a 18 shot timed event with penalty points for hitting bad guys, (see Handgun Action Menu Tab for scoring details)
The Course is based on a scenario developed by Bernie. Bernie has a mind that… Continue reading
The Ohio Department of Natural Resources' Division of Wildlife oversee and manage Ohio's diverse wildlife to ensure populations remain healthy.
Hunting is still the best wildlife management tool available today, and wehn conducted responsibly, ensures the overall population is not… Continue reading →
We have to keep the Constitution strong!!!! Canada does not have a Constitution like America, they have what's called a Living Breathing Constitution. The Politicians can do what they want with it. My Rights come from God not man. – Henry Fillmore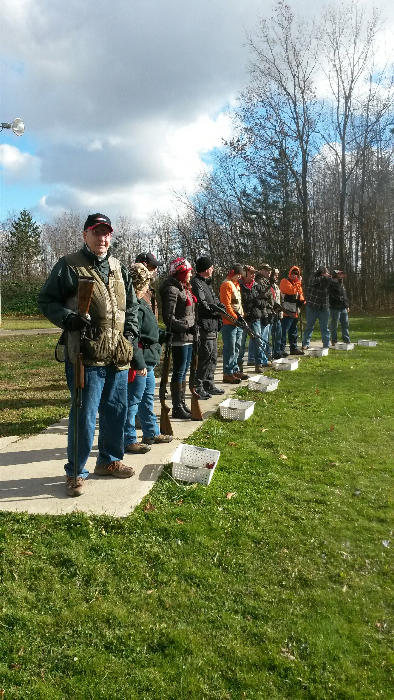 FCL Members and Guests Appreciation Day- Sunday, November 22, 2015 – Our Fun Shoot (Shotgun) will be set as a 4 stand; 25 birds for $4.00 starting at noon. Around 3pm we will move to the pistol range for a… Continue reading →

Inez Thomas daughter of Venessa Rice and Vaughn Thomas has been selected for the $500 Fitchville Conservation League Scholarship stipend.  Inez is a graduate of New London High School and… Continue reading