Home
Concealed Carry Handgun Class
(CCW)
  Please stay tuned for a future class!
$75
(includes lunch)
See above tab for information and registration
---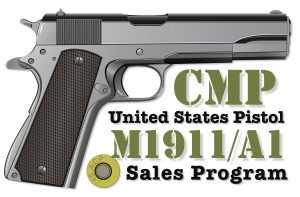 Attention Members,
How would you like to own a piece of U.S. military history?  The Civilian Marksmanship Program, a government sponsored program, has begun round two of the release and sale of the classic 1911 service pistols to the public. 
 Not many people qualify to purchase these pistols, The FCL is an affiliated member of the CMP, and  as a member of The Fitchville Conservation League, you qualify.  With your current membership, and the proper paperwork, you can own one of these classics.  
Don't delay as you must have your paperwork in to them by March 4, 2021.  Follow this link to download the proper paperwork.  You can visit their website www.thecmp.org for more information
---
Attention Club Members!
2021 Annual dues is due by January 1st, 2021.  Please see the "membership/forms/officers" tab above to print and fill out the annual member renewal and waiver form.
  2021 dues is still a low $50.  A late fee of $10 per month will be assessed beginning February 1st.  Any member who has not paid by June 1st will be deactivated and will need to reapply for membership.
---
Hunter Education?
As of this time, the Ohio Division of Wildlife has suspended all in person hunter education classes. Therefore, the Fitchville Conservation League will not be conducting any in person classes.
For those that are 12 years old and up may enroll in the online course. Apprentice licenses may be used for the time being.
---
Fun Trap Shoot
Every other Sunday @ noon all year and on every other Tuesday @ 7pm May thru October- Check the calendar for dates.  No scoring – just fun. Call it practice!!  Bring your shotgun, shot shells, and $5 for 25 clay targets.  Members and the public are welcome to participate.
---
FCL Pistol Action Shoot is on the third Saturday of each month June thru October.  Shooting starts at 9am!
See tab above for details.
SHOOTING RESULTS October 17, 2020
---
All activities at the FCL have resumed. 

We will practice social distancing while doing so.

 Please bring your own PPE (i.e. masks and gloves) if you desire.    Please check the calendar tab for dates and times of activities.
Thank you,
FCL Board of Directors
If you have any questions please use the Contact Us tab above, and we'll reply as quickly as possible.
---
MEMBERS
While at the ranges, please practice social distancing and please clean up after yourself.  ie, sweep up spent casings, remove targets and return target holders under cover.
Also, DO NOT shoot center fire rifles on the pistol range.  They are to be fired on the rifle range into the orange netting only.
---
---
Welcome to the Fitchville Conservation League – since 1946
---
Protection Shoot – each Wednesday @ 7PM   – Bring your best game!!
---
New Membership Packets can be found on the Membership Page!!!
---
Check it out!!!
---
ODNR Contact Information
Many of Fitchville Conservation League's "Introduction to: events are provided in part by the Wildlife and Sport fish Restoration Programs, that are administered by the U.S. Fish & Wildlife Service and the Ohio Department of Natural Resources, Division of Wildlife.
 Contact information for ODNR Watercraft and Wildlife Officers for Huron County!
Jason Beard – ODNR Watercraft Officer – Work Cell Phone –
419 349-1018
Nathan Kauffman – ODNR Wildlife Officer – Work Cell Phone – (419) 429-8387
---
---
Don't know how to become a member of FCL? Check our Membership Page!
Need a Membership Sponsor? Use the Information request form below!!  
OR
Stop by our Sunday or Tuesday Nite Shoots, check us out and don't forget to introduce yourself!!!
---
The Fitchville Conservation League provides a venue for members and local citizens to express their views and suggestions on how to better use our local natural resources.
---
We are proud our programs reflect that spirit.
Our goals:
To initiate programs such as Ohio's Hunter Education Courses and Archery in the Schools.
To provide manpower and facilities to promote shooter education in several disciplines, including archery, shotgun sports, pistol, rifle, and muzzleloader for both children and adults.
To sponsor events for all to practice and enjoy both nature and shooting sports, all while continuing to promote and defend the wise use of our natural resources.
Membership dues are $50 per year. New members are required to pay a $50 Initiation Fee plus the $50 membership fee. You must have a member in good standing sponsor your membership request. We would be honored if you would join us. Our meetings are held the second Tuesday of each Quarter.  See Calendar for exact dates.
---


_____________
---
Mailing address:
Fitchville Conservation League
PO Box 66
New London, OH 44851
---
---
---
If you have a question, use the  contact form below:
---