Hunter Education – August 26 & 27, 2017
---
Hunter Education – August 26
Hunter Education Instructors: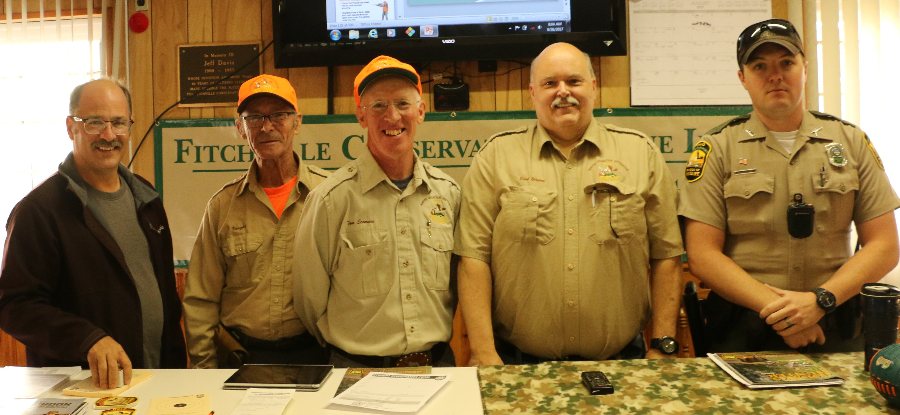 Gary Bradt, Vaughn Thomas, Tom Seamans, Paul Bresson with Huron County Wildlife Officer, Nathan Kaufman
Hunter Education Class – August 26 & 27, 2017
---
Hunter Education Photos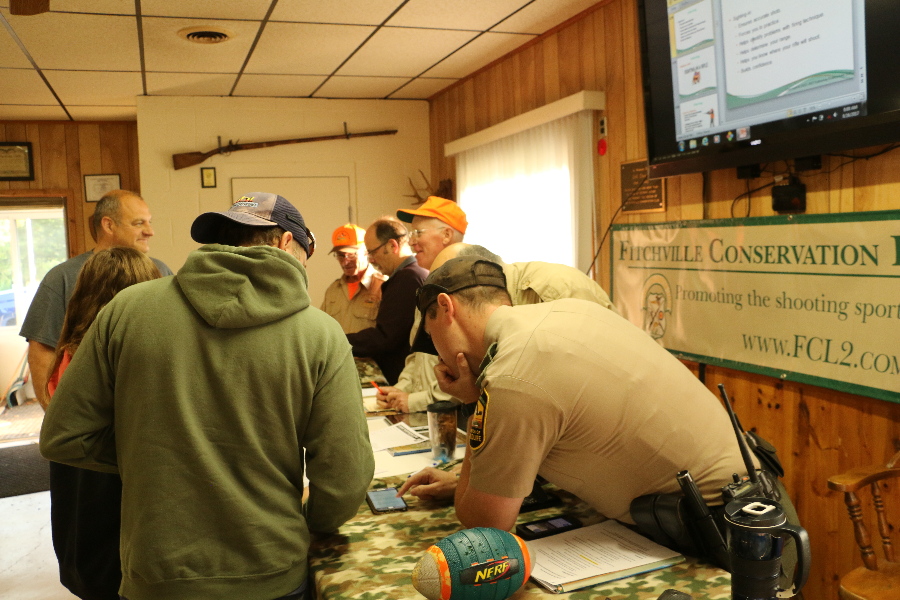 Registration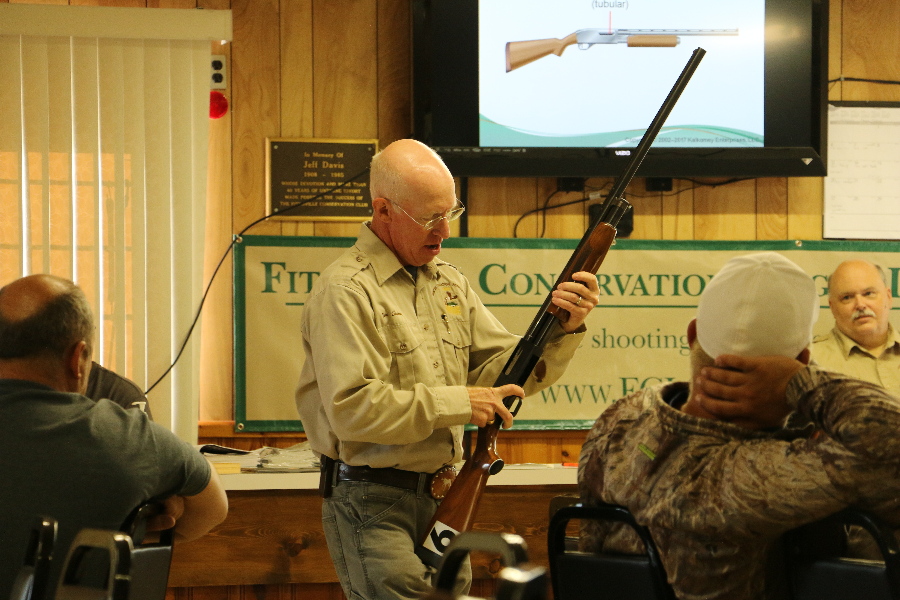 Tom explains "This is a Shotgun"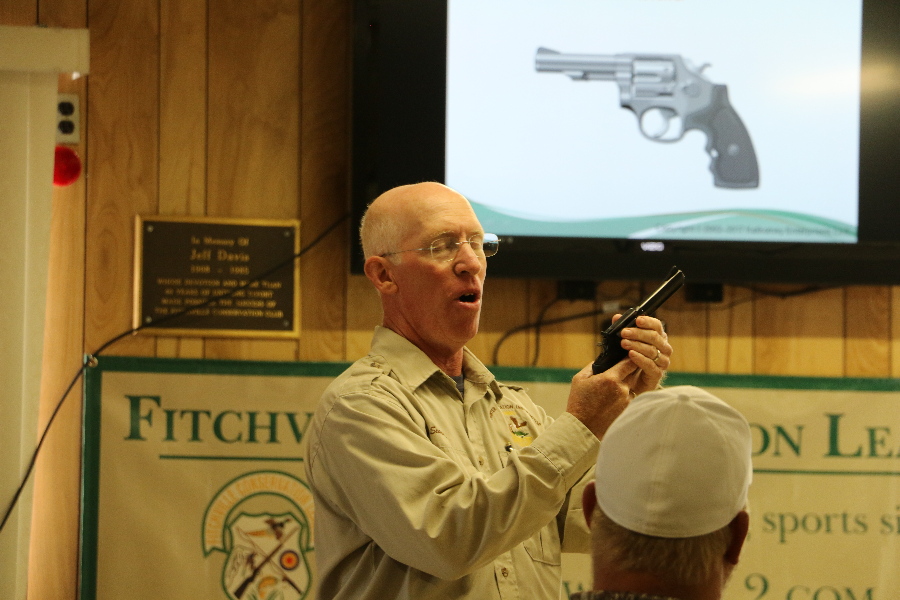 Revolver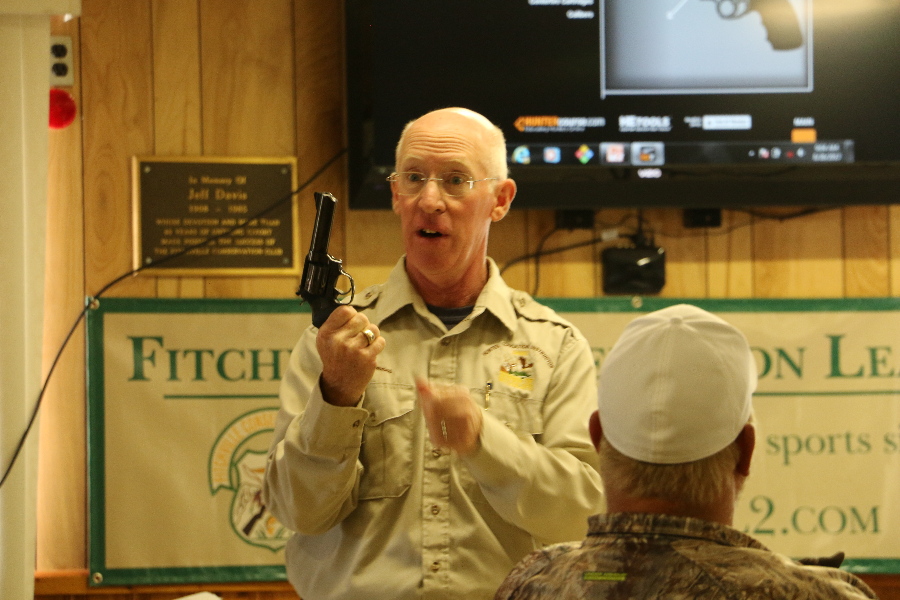 Revolver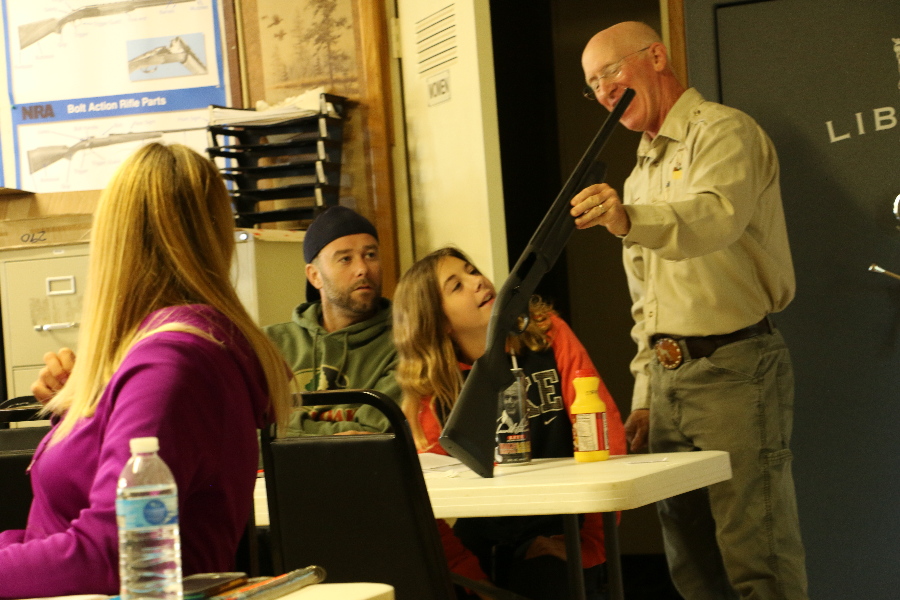 Every firearm has what ammunition it uses stamped on the barrel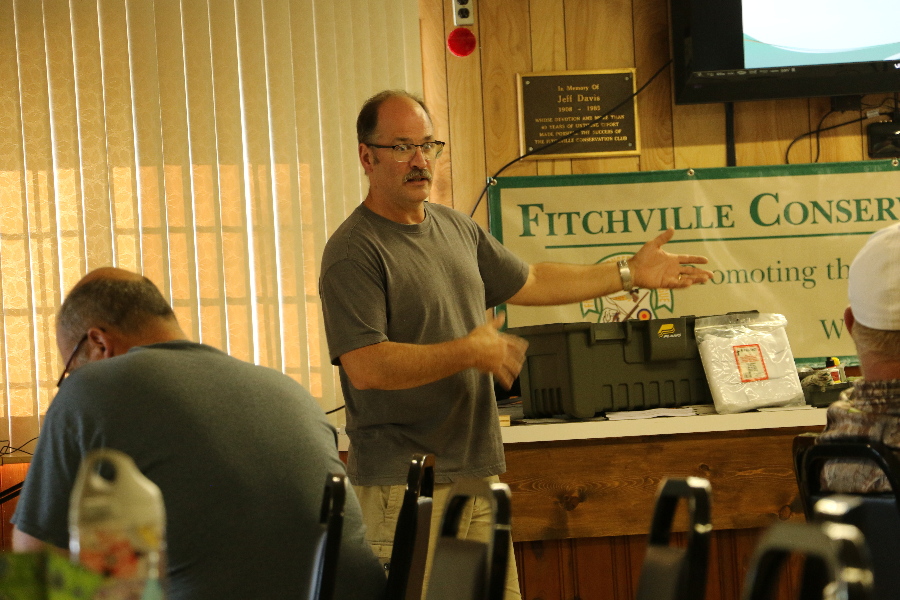 Gary adds a point!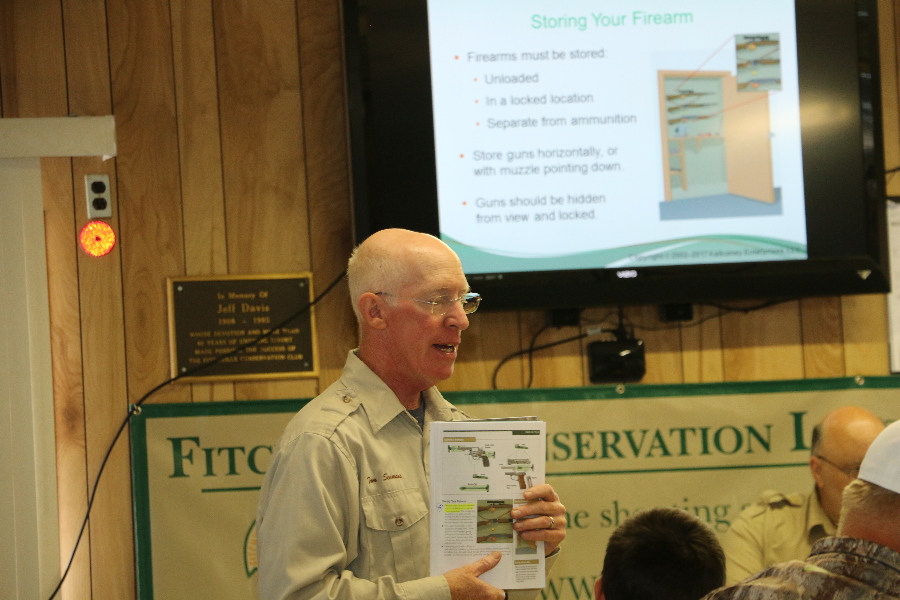 Tom explains how firearms work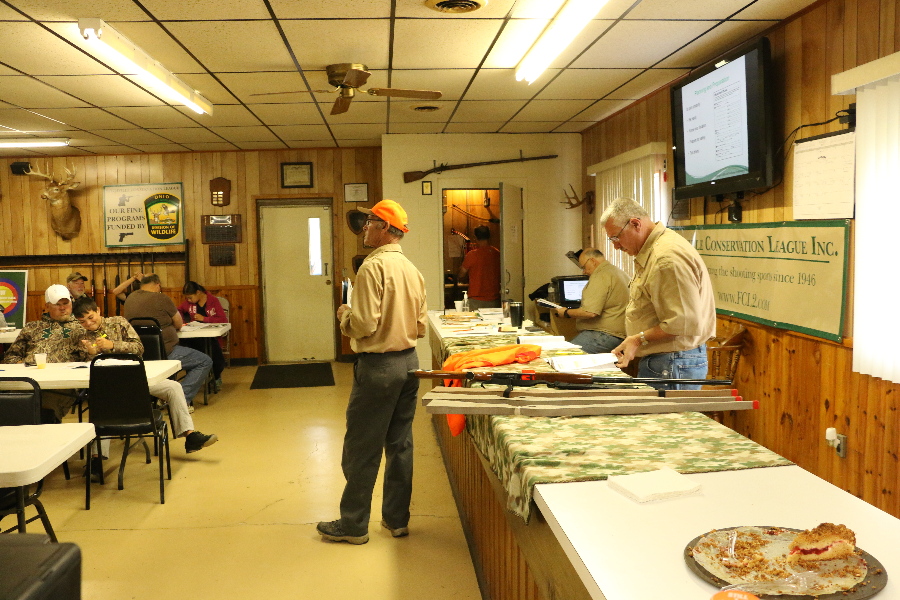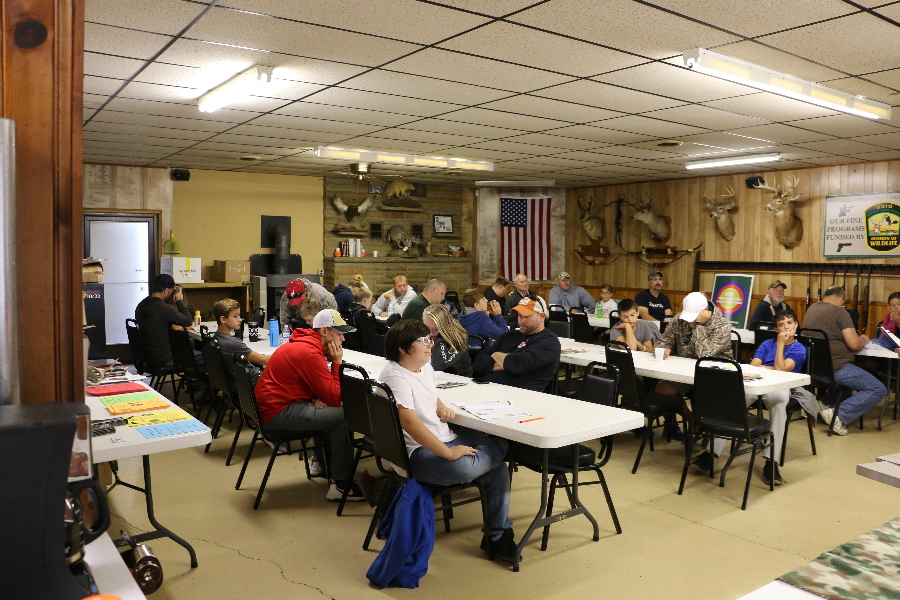 The Hunter Education Class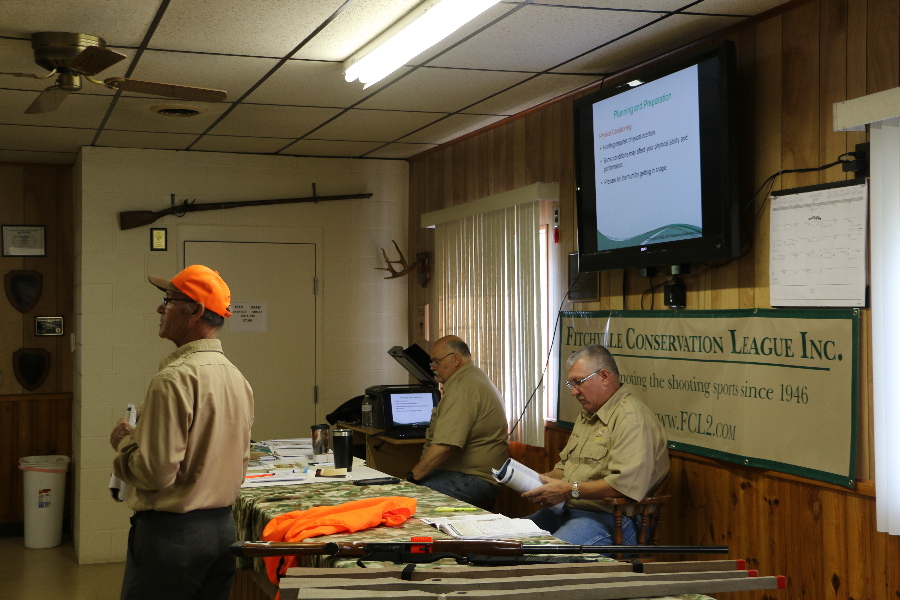 Vaughn explains how to Plan for a Hunt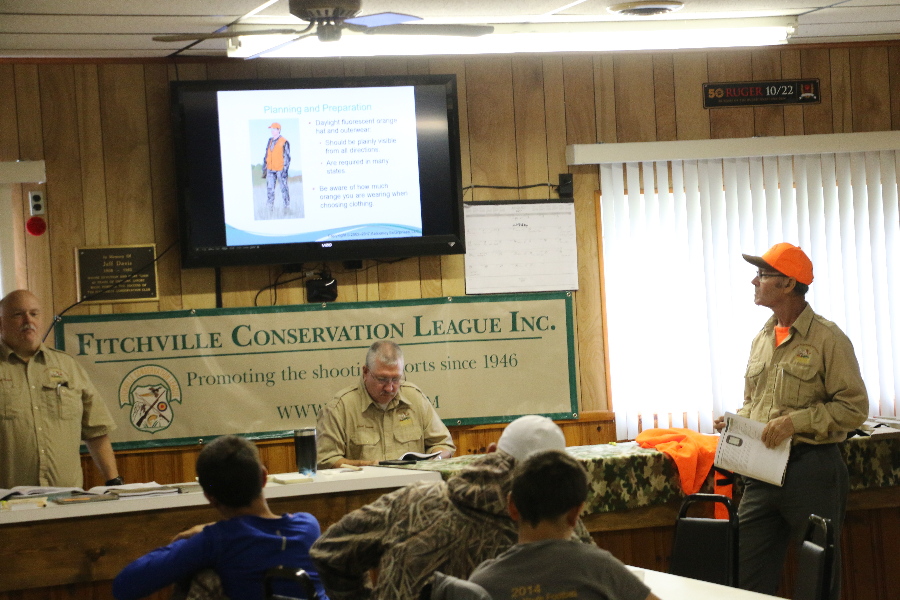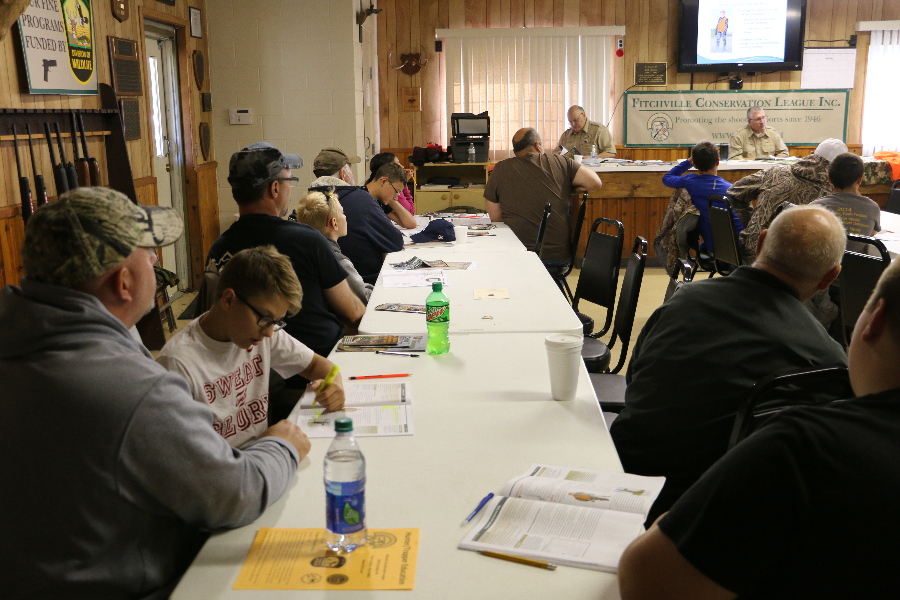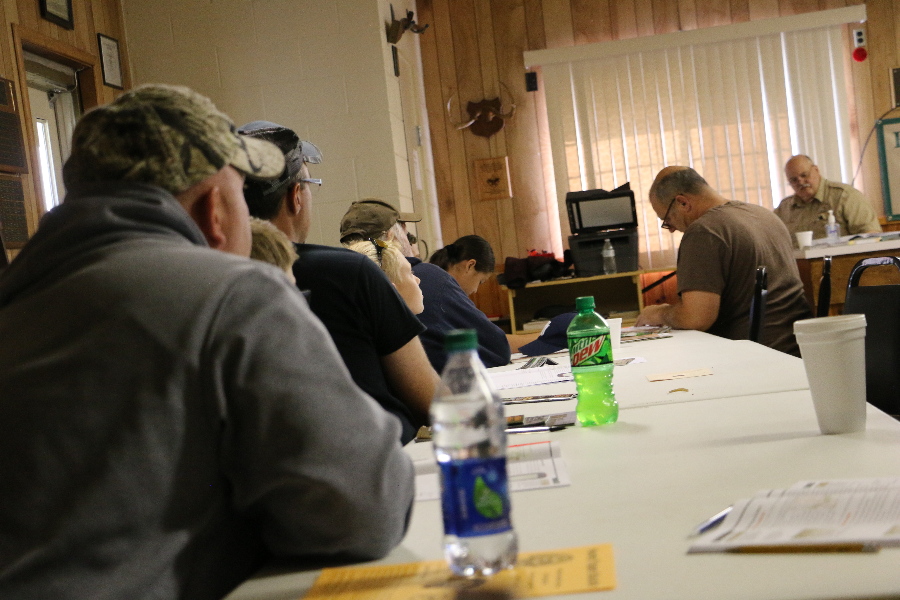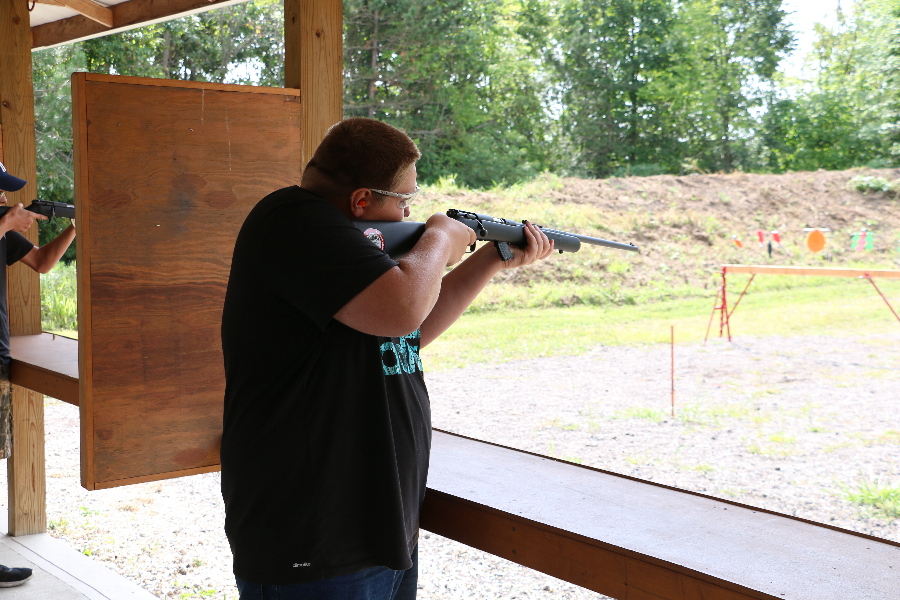 .22 Rifles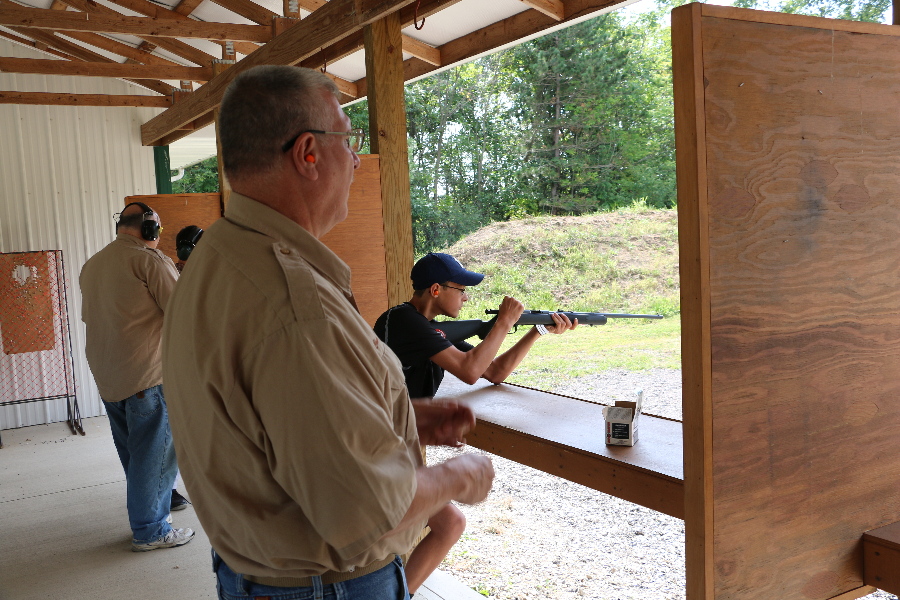 Chuck Summers is the Range officer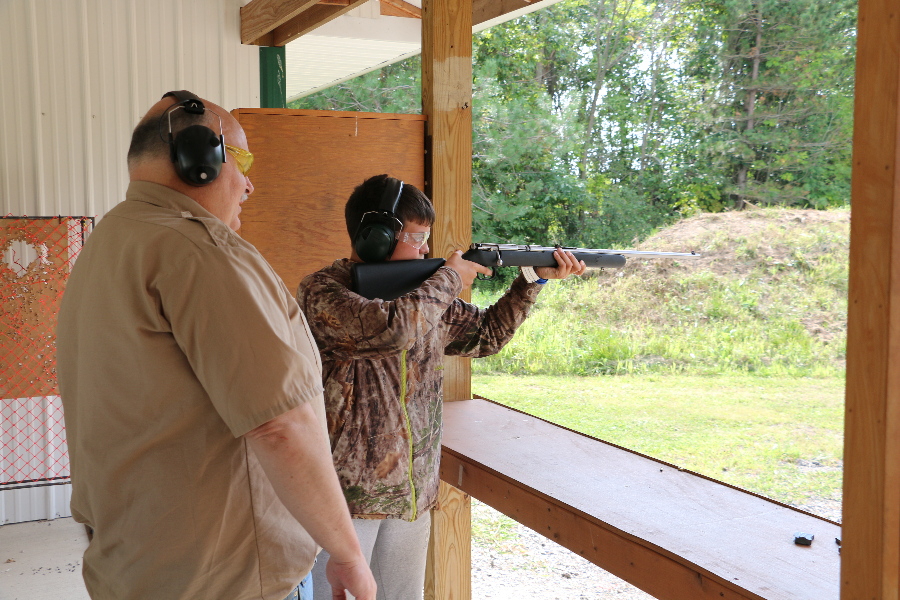 Lead Instructor Paul Bresson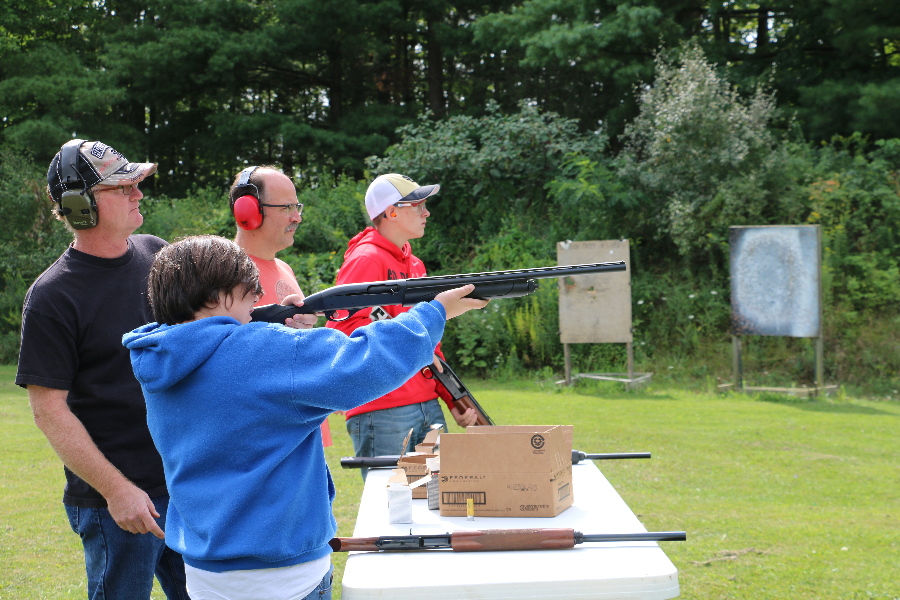 Glen & Gary explaining trap shooting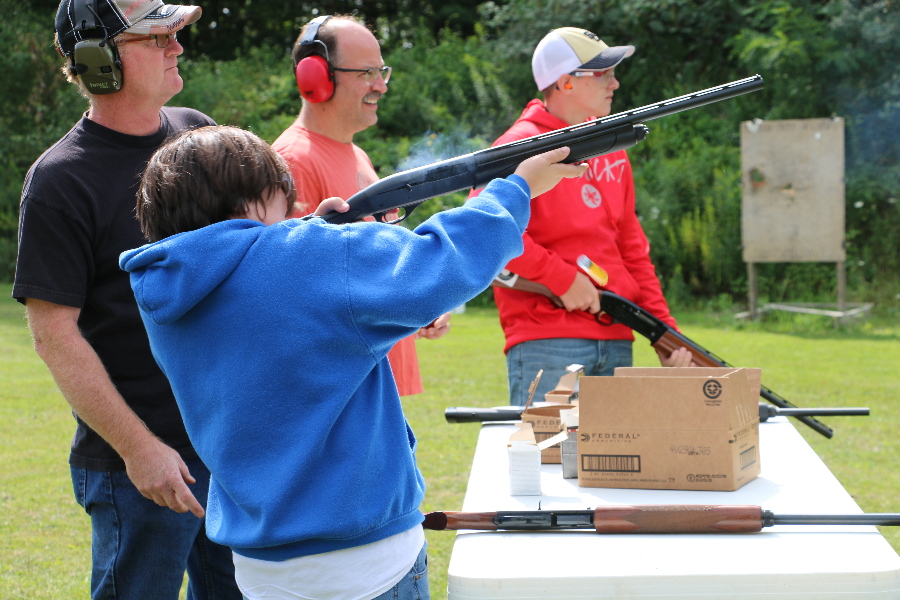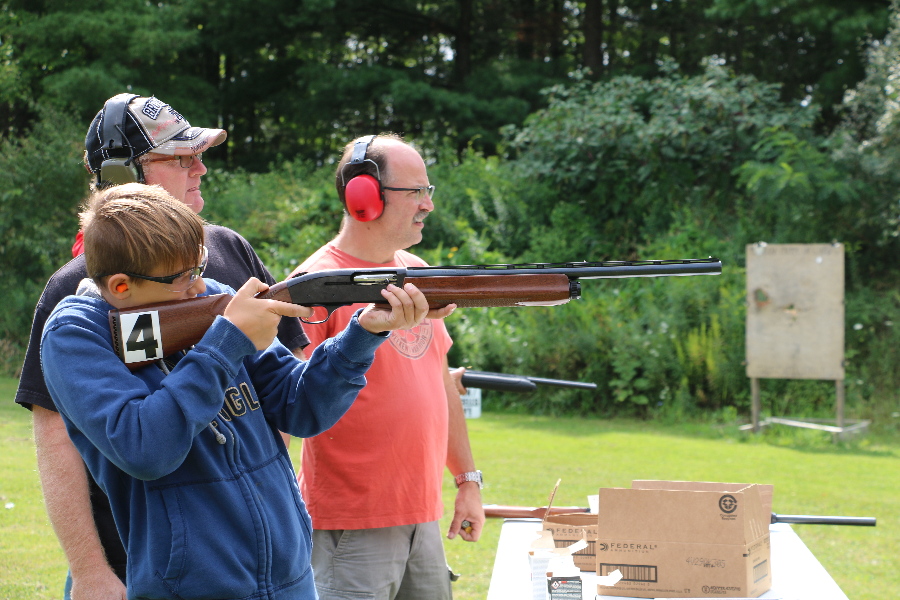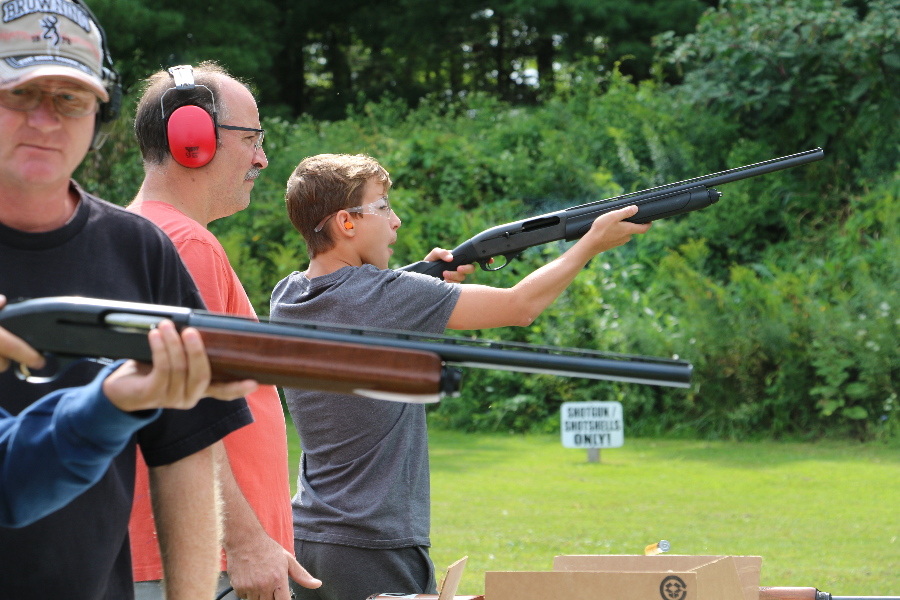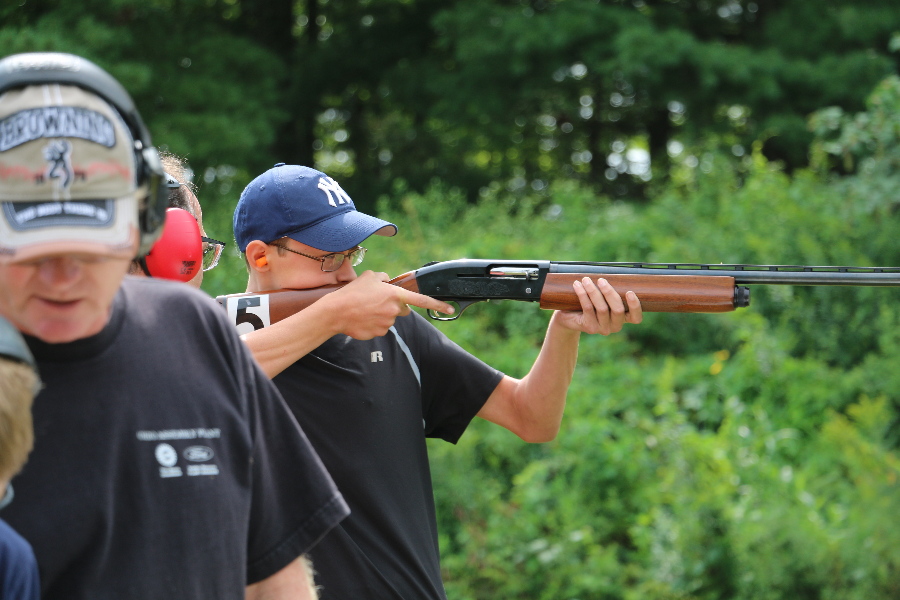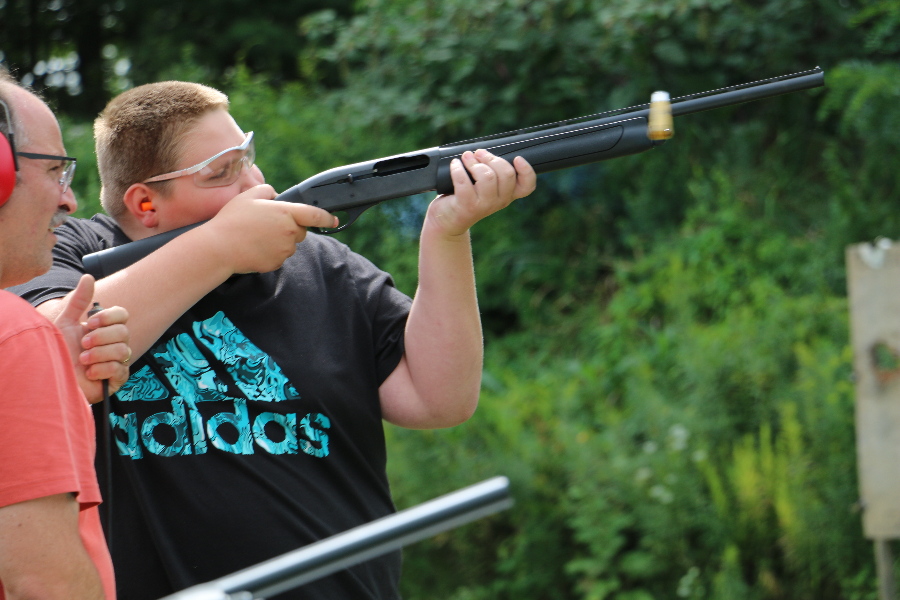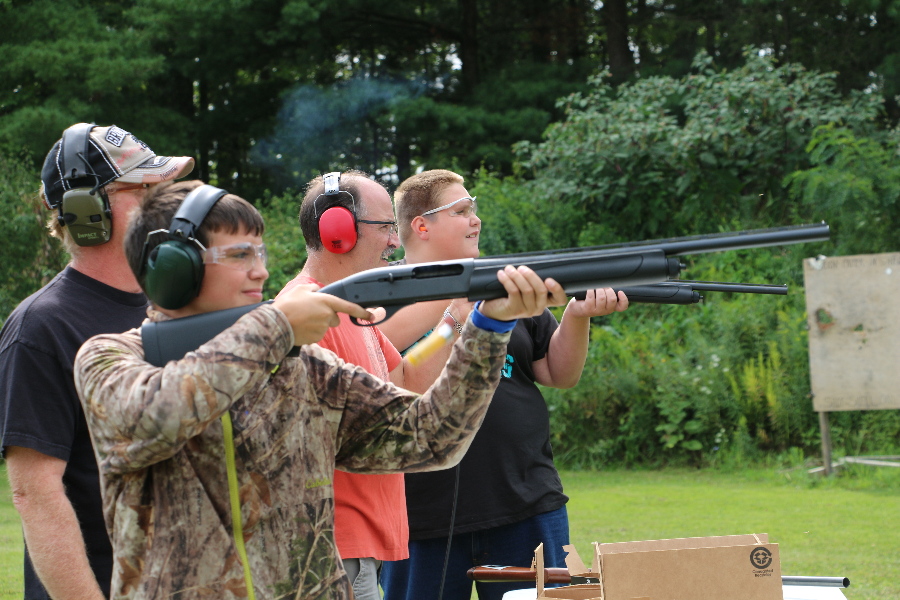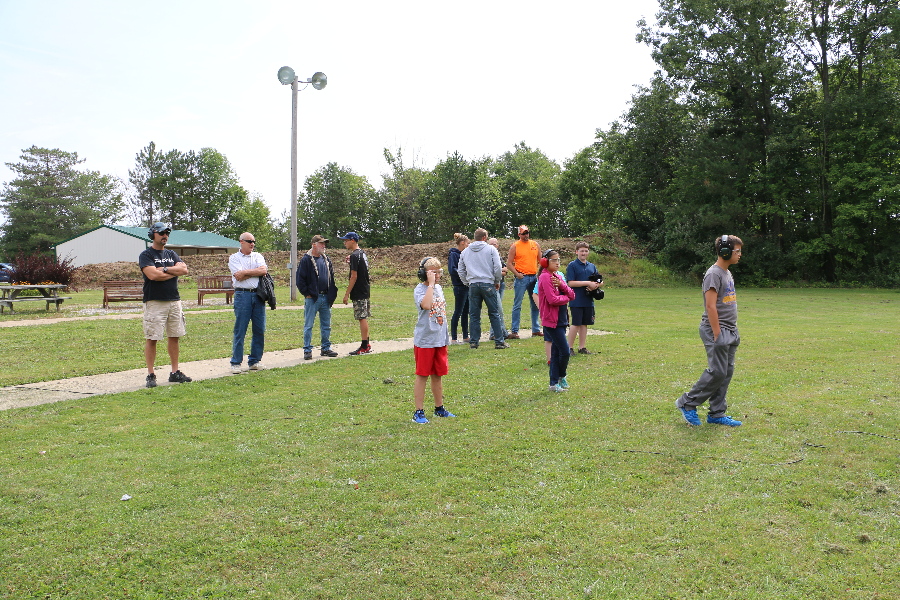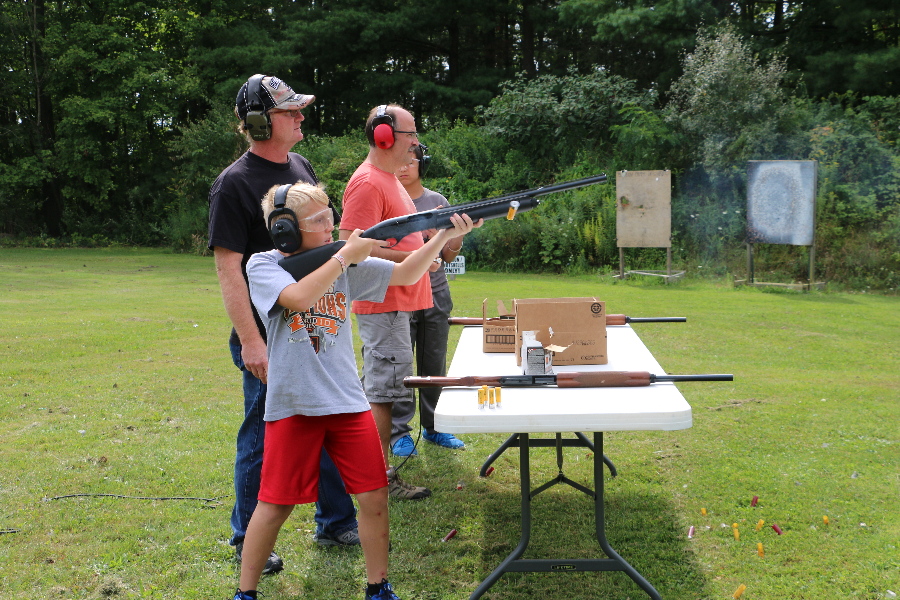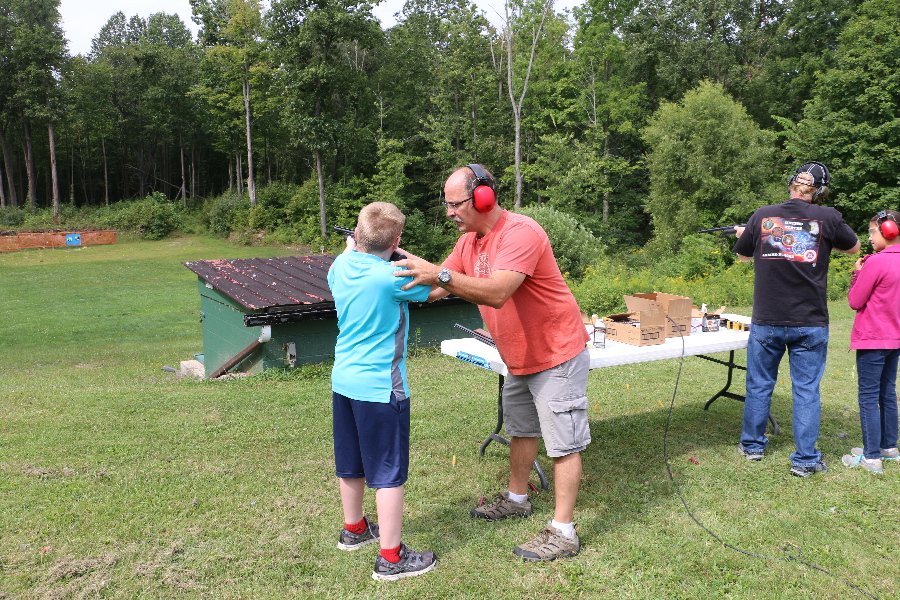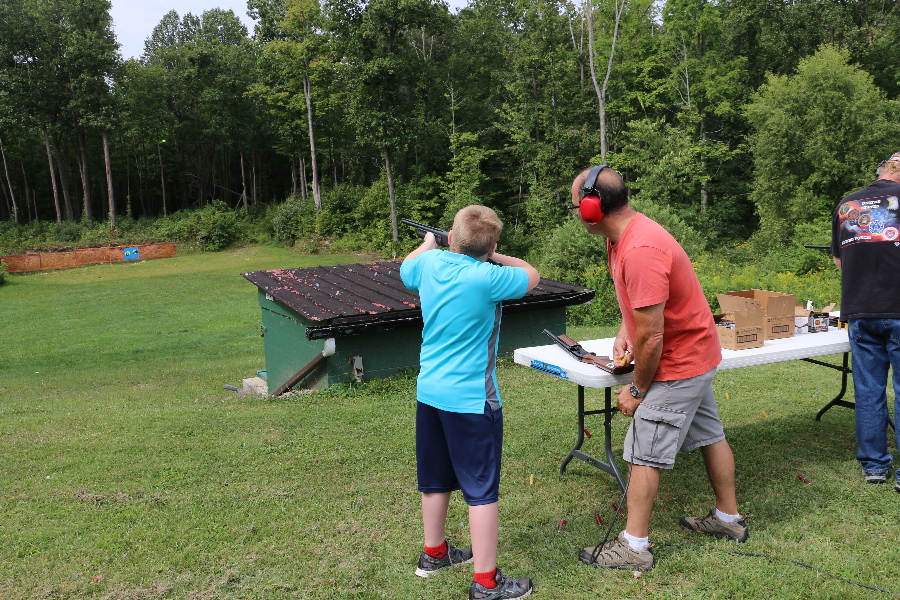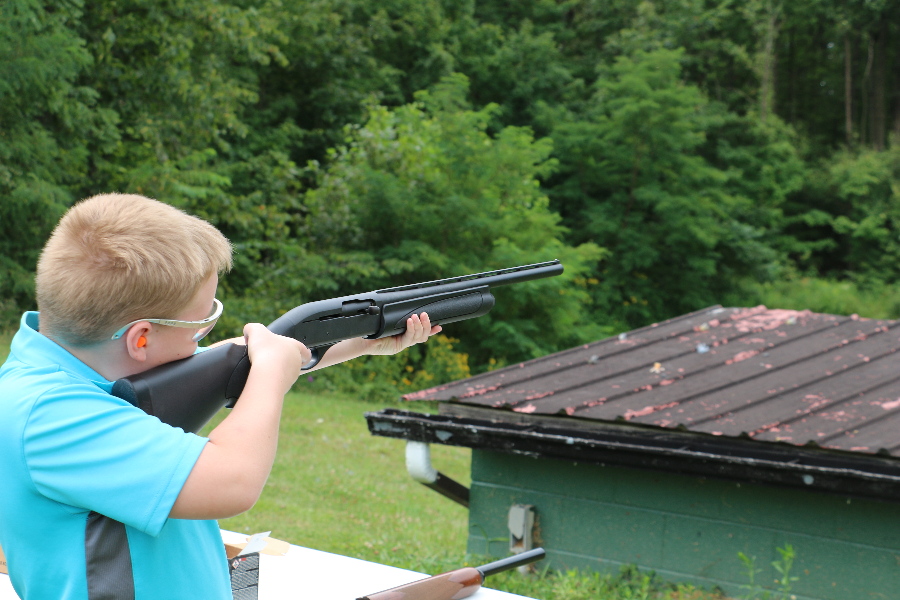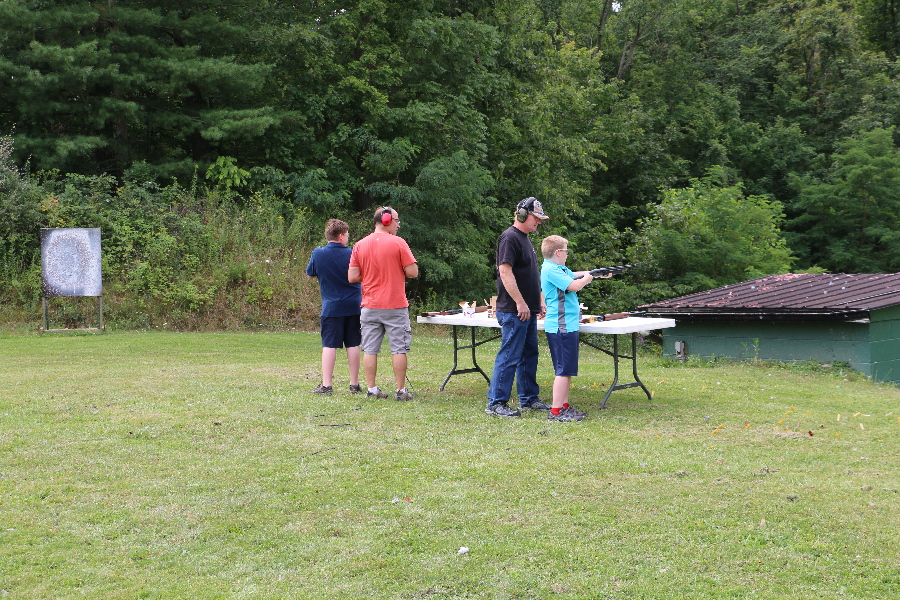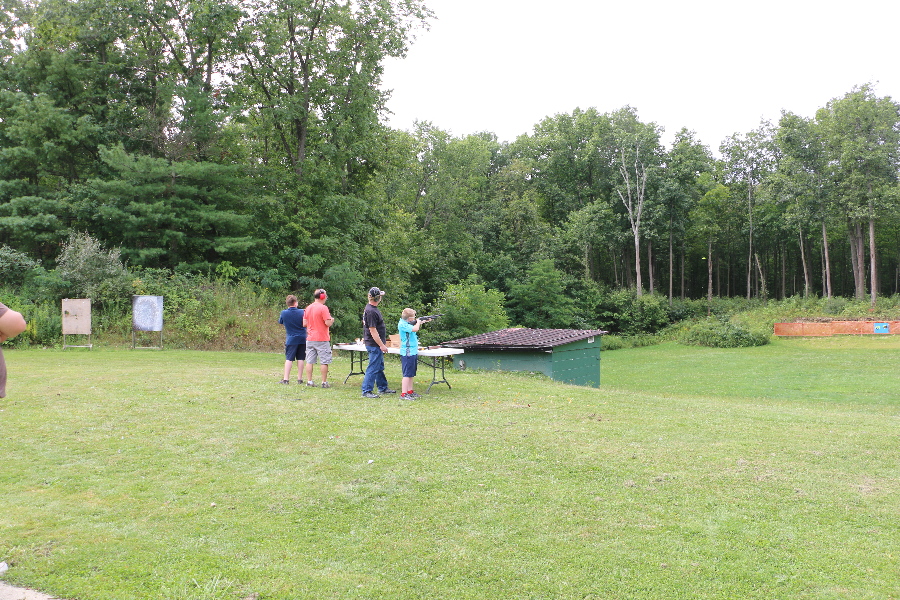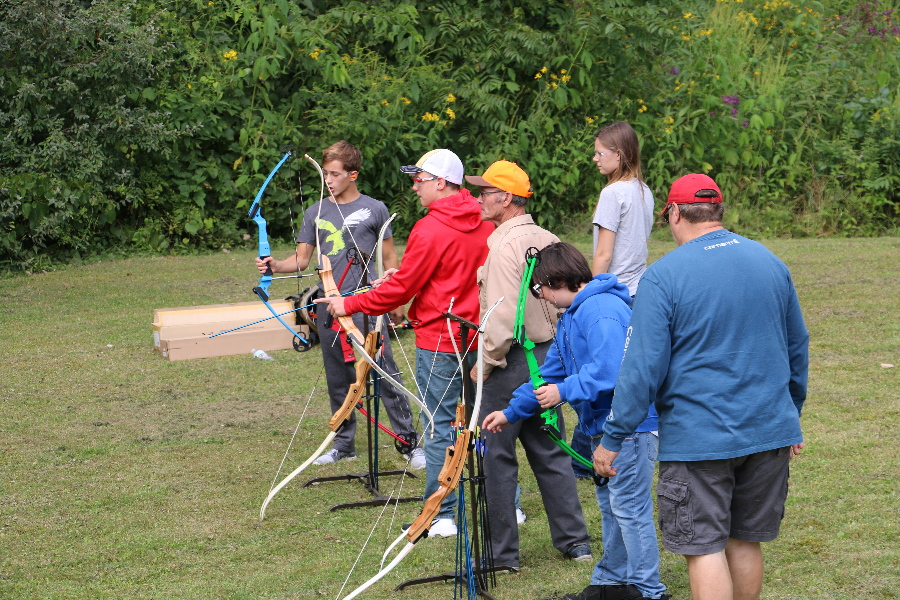 Vaughn & Bob instructing Archery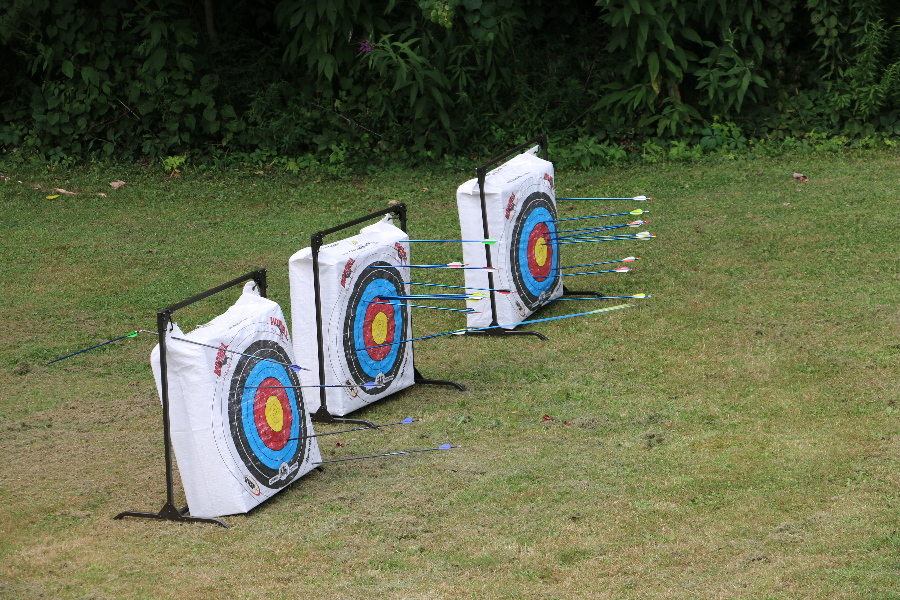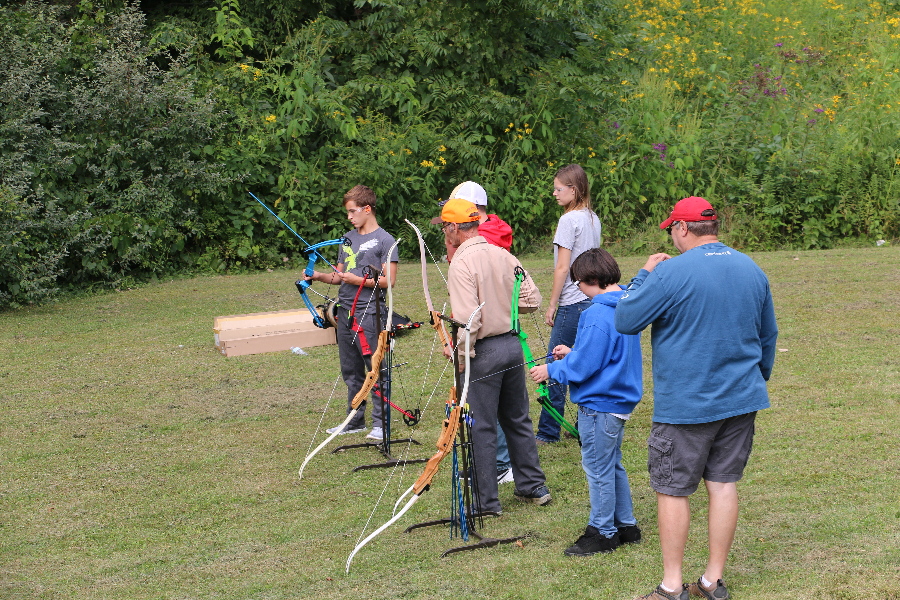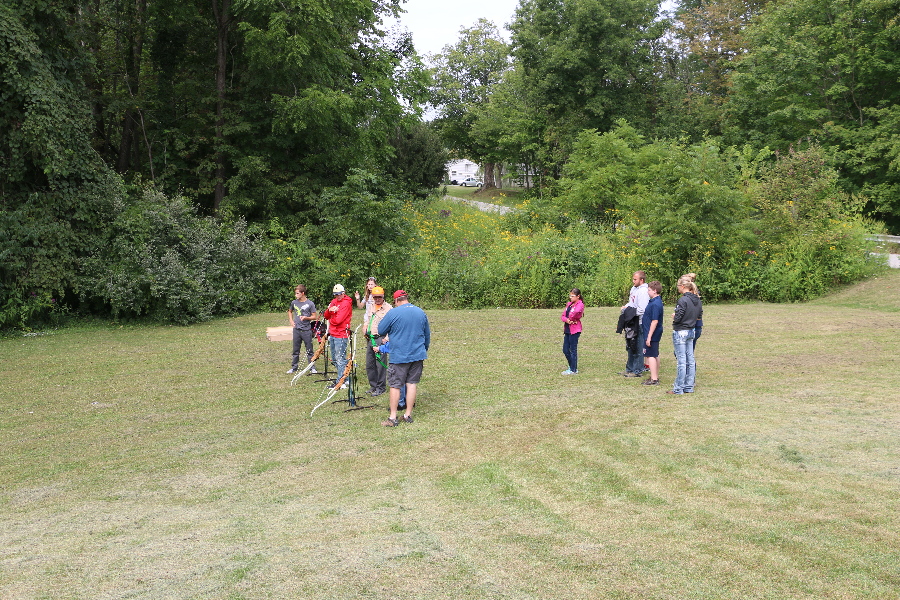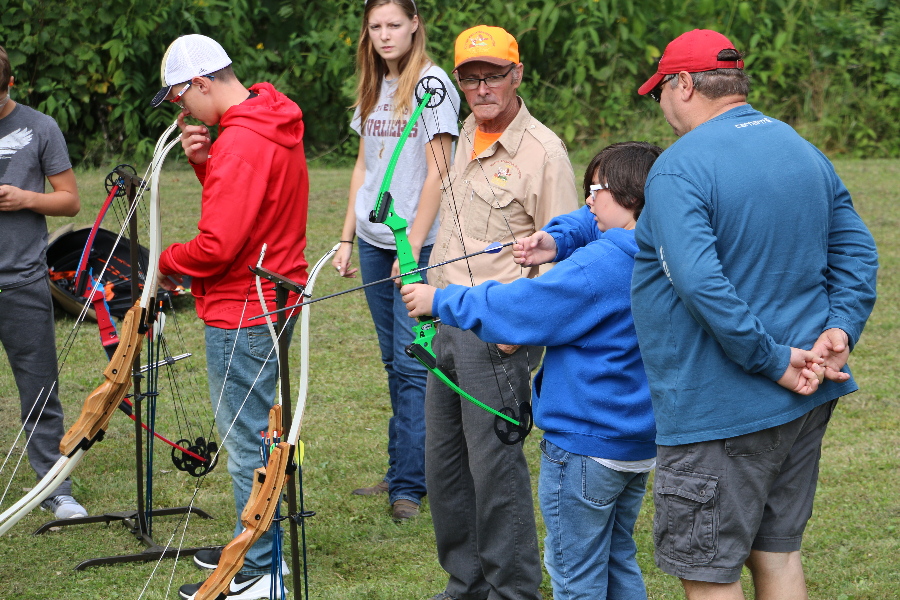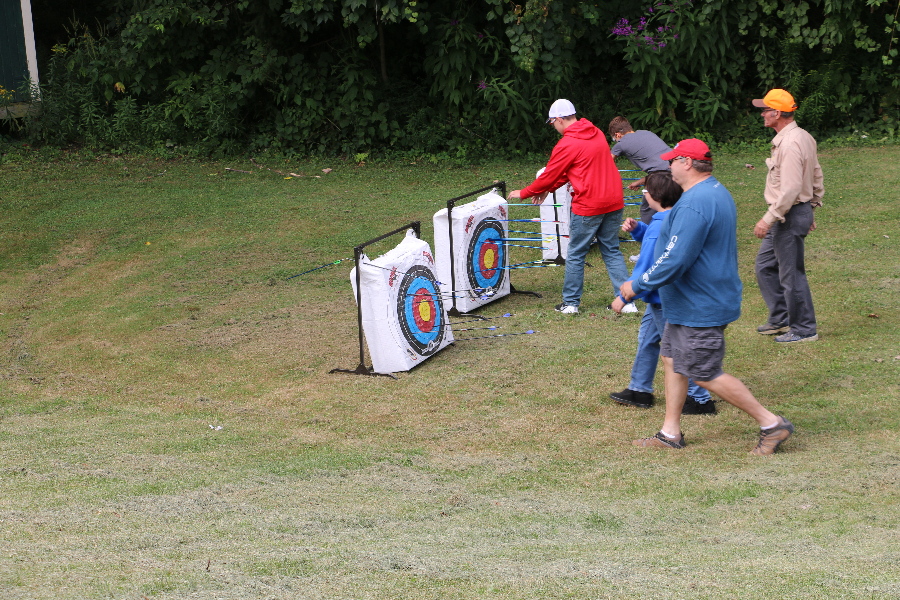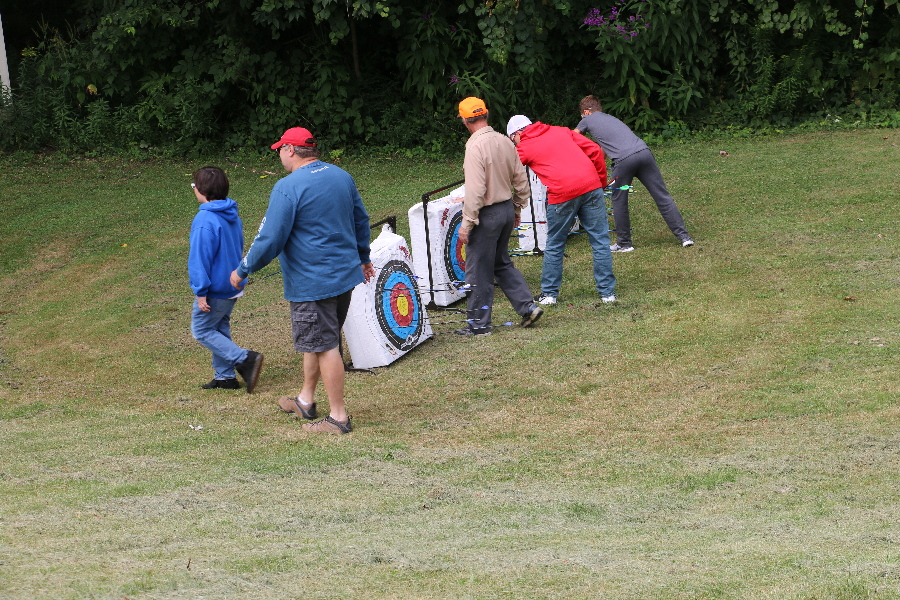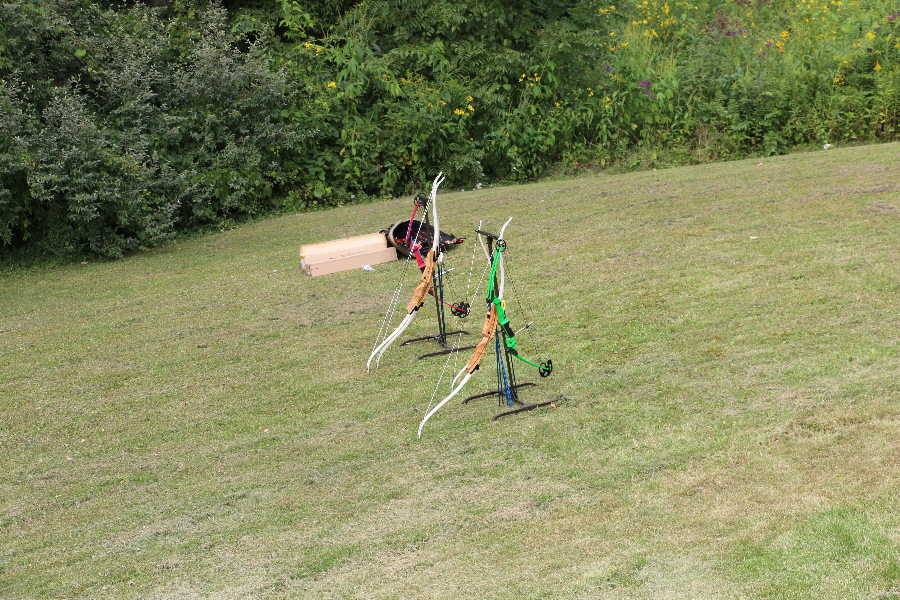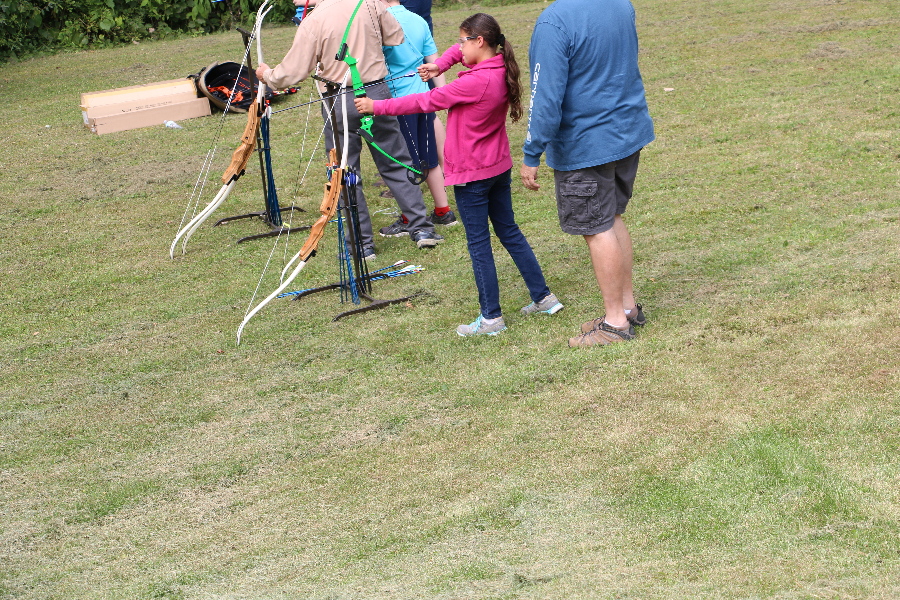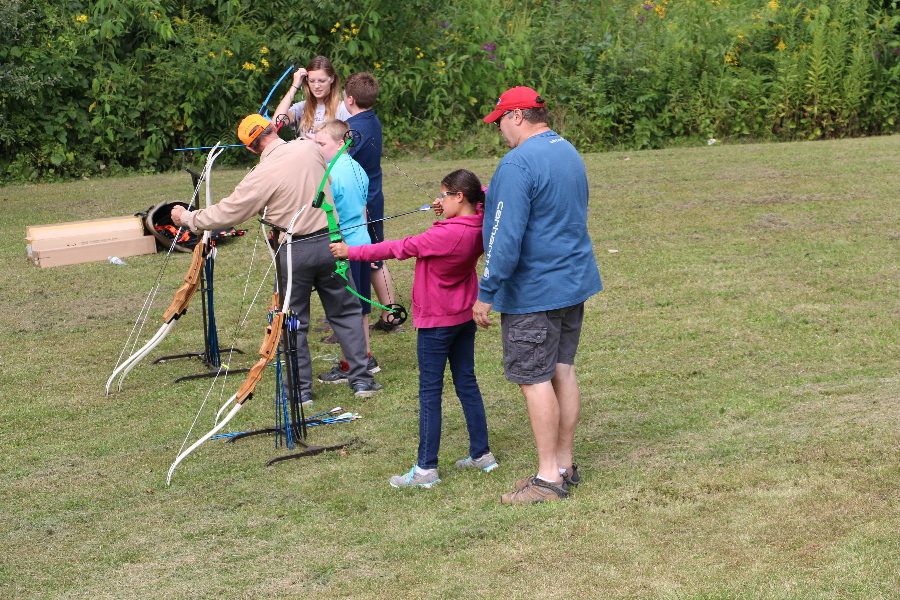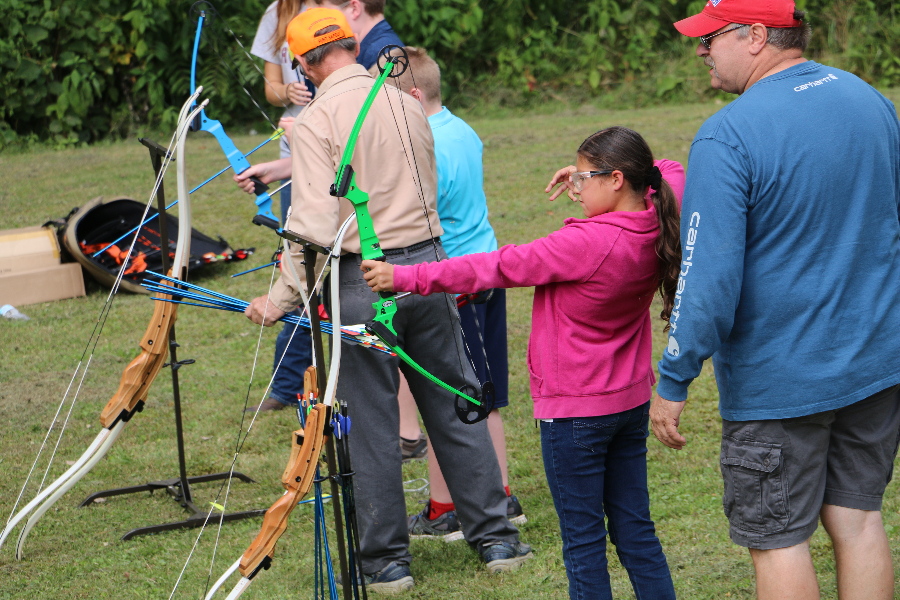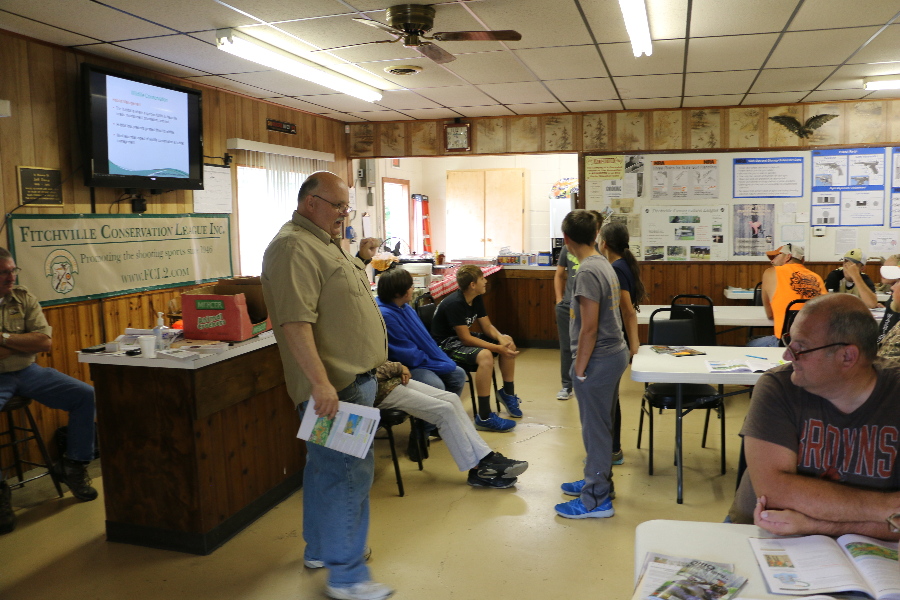 Paul explaining Conservation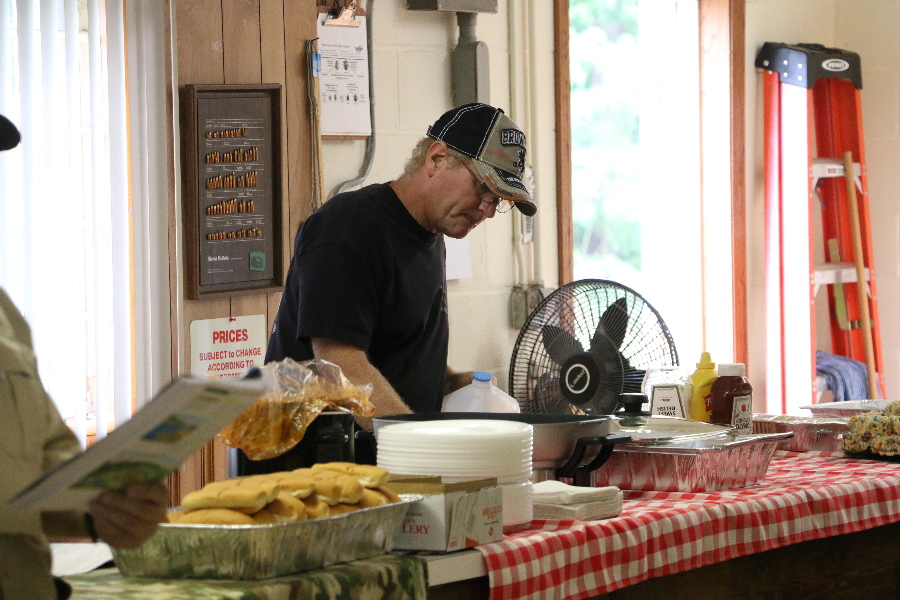 Glen getting the food ready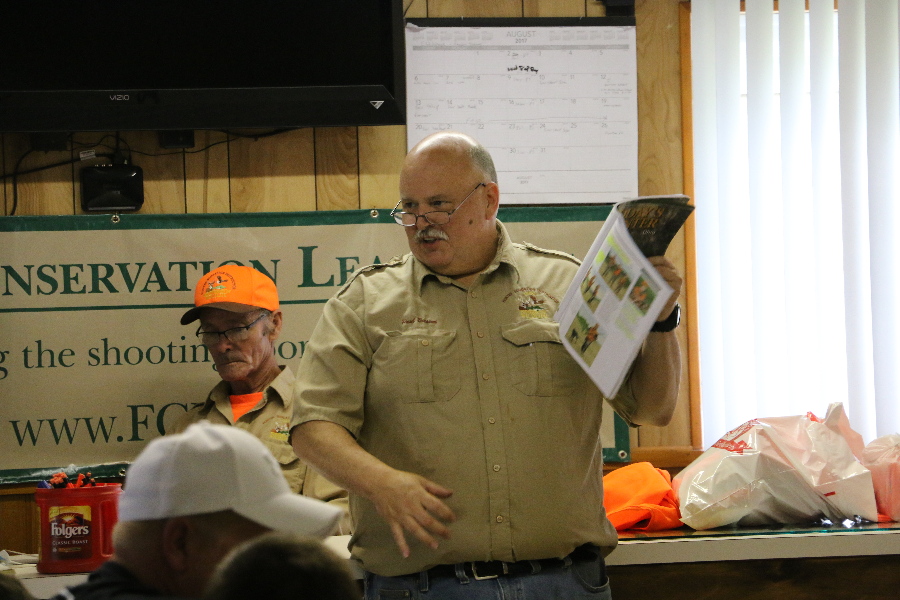 Paul goes through the review questions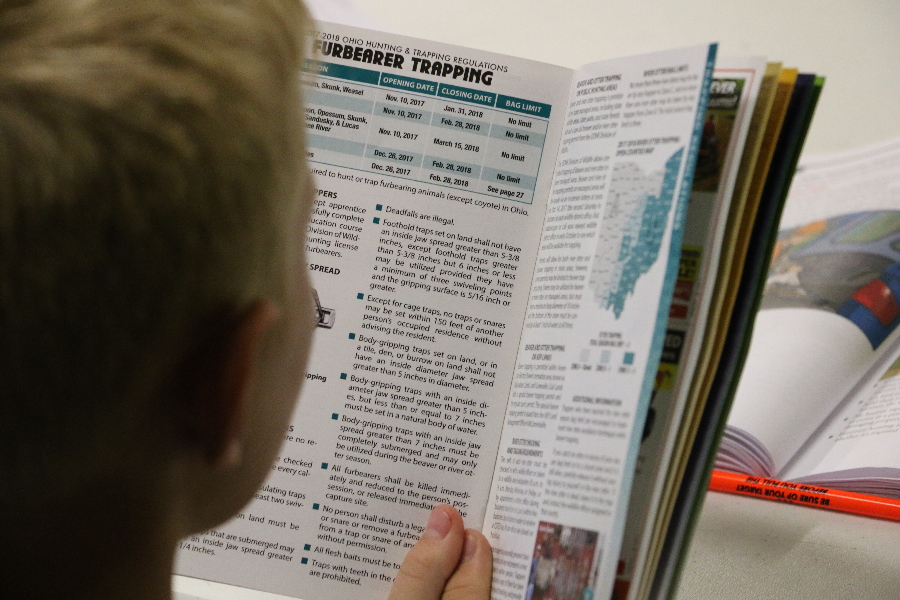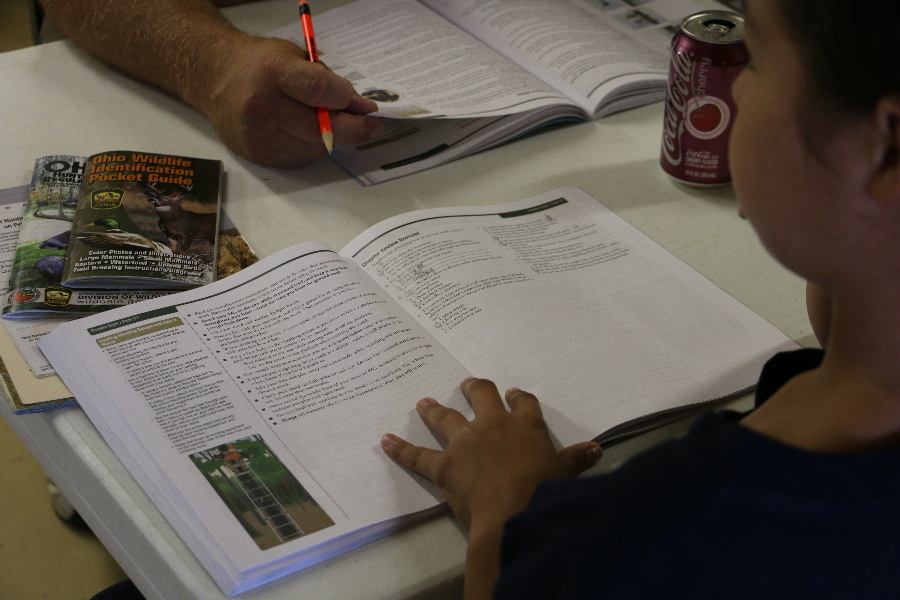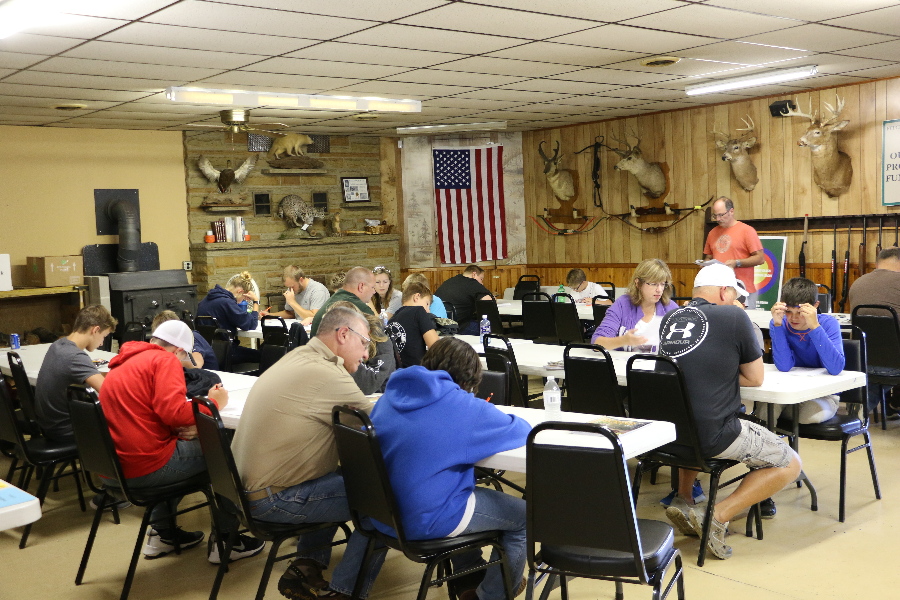 Test time!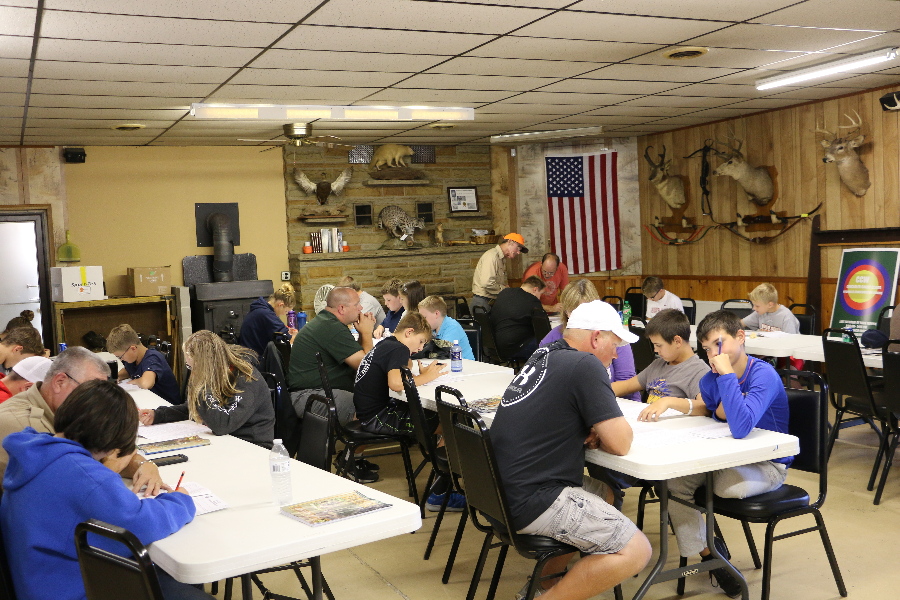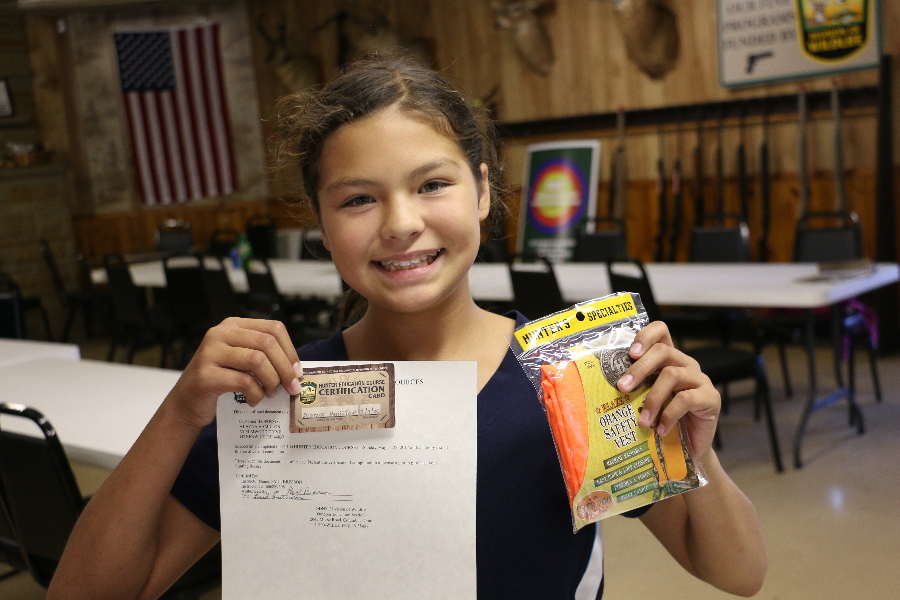 A successful Hunter passes her test.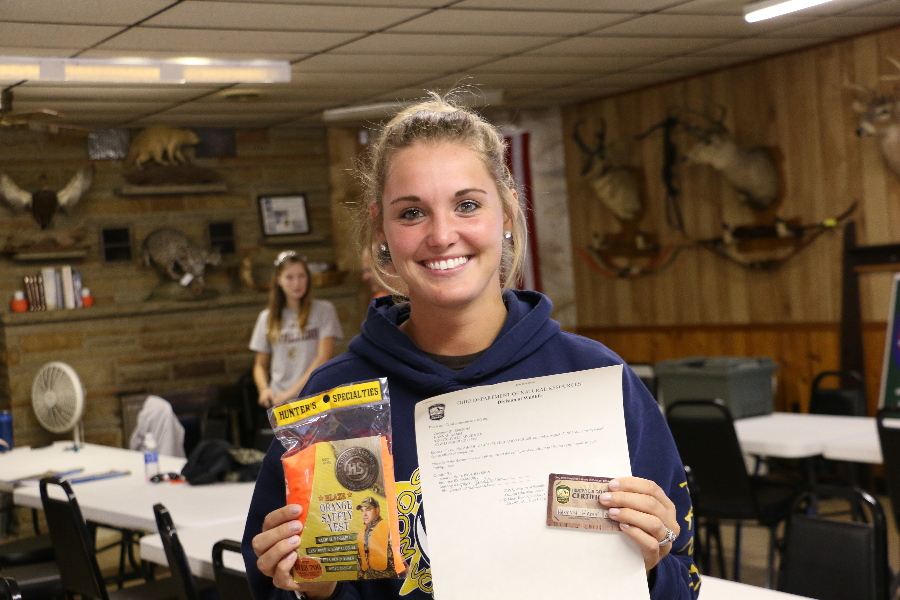 Another successful hunter passes her test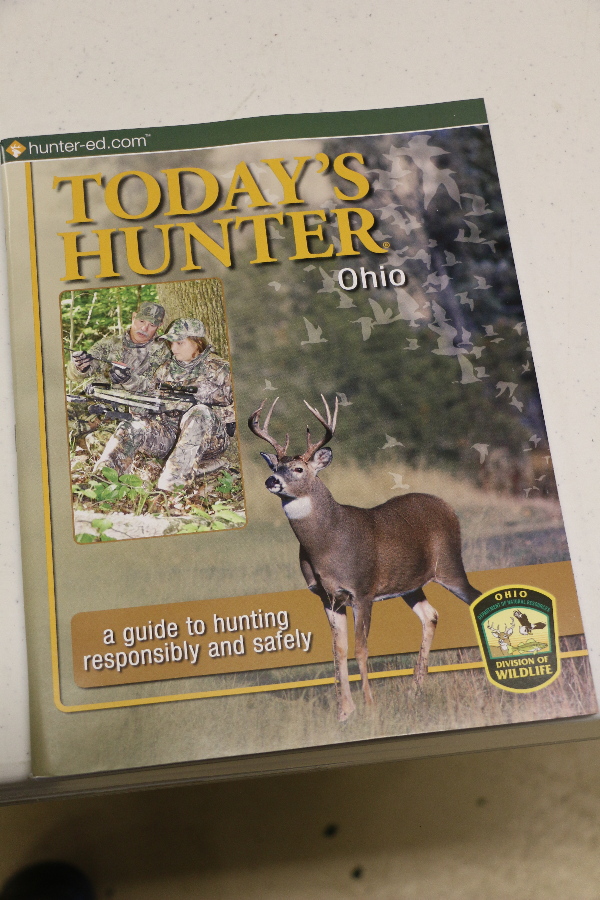 ---